The Sad State of Fortune Cookies
Thursday, March 29, 2007
So, tonight I didn't cook (not unusual in my house!) and we ordered Chinese. And something has come to my attention. Fortune cookies aren't what they used to be. I seem to recall when I was a kid, when you got a fortune cookie, it actually had a fortune on it. Nothing fancy, but at least something like "you will be happy in love", or "you will obtain great wealth". Of course, I could be remembering wrong since my memory is like swiss cheese. But it seems like now you open a fortune cookie and you just get a statement, not a fortune. So, my fortune for today is "you are modest and courteous." Well, to that I say, of course I am modest. I am the most modest person on the planet. And if you don't believe me, you're stupid. (Yes, I am being sarcastic to be funny. These are the jokes kid.) Oh, and "Wei dao" is how you say "Taste" in Chinese. :-)

Anyway, on to less trivial things. I joined a new group today: The Angelitos. Its a group that just started that makes donations of handmade and store bought items to cancer patients and parents of preemies. It seems like a wonderful charity and I can't wait to make something! The website for the group is http://theangelitos.tripod.com/index.html, but to join the group you have to join their Yahoo group. There is a link on the page for the yahoo group. Also, mom pointed me in the direction of a charity that donates handmade goods to preemies in New Hampshire. http://www.newbornsinneed.org/newhampshire/ is the website. So, I will try to knit some things for both groups!

Donny will be starting a new job this week. He has been moved to a District Manager with the paper. It will mean less money, but a happier husband, so a fair trade! Reworking the budget is no picnic, though. It seems like I have to shuffle things around constantly. Just waiting to win the lottery! My fortune has lucky numbers on it. Maybe I should play those! But I promise, when I win the big money with my fortune cookie numbers, I won't forget the little people!
posted by Heather @ 6:21 PM

No camera, no coffee, not happy.
Monday, March 26, 2007

Why is it that I have such bad luck? Things just never seem to go my way. Case in point: I finally decided to drop some big bucks (well, big bucks for me) on a nice digital camera. The one I have now is really crappy. So I get on Amazon.com, find a camera I like, and decide to get it. But, its being sold through a seller, not amazon. So, being a smart consumer, I look at that sellers record. 94% of the comments left about the seller are good. But I look through them anyway. People are saying how fast their stuff arrives, how great the customer service is. So, good, I order the camera, and pay extra to have it shipped in 3-5 business days. Now, on day 8, still no camera. Of course I have called the company, and they have shipped it, but are not going to refund the money I paid for fast shipping. So, of course, I get to be one of the 6% of people who have purchased from that seller and had a bad experience. Should have known.

And now, my stupid coffee maker is broken. This is far worse than the camera, since I need coffee to function. And, of course the stupid thing breaks on a day when I have gotten three hours of sleep and the kids get me up at six. I get up, stumble into the kitchen, get the stupid thing all set up, push the button, and....nothing. Absolutely nothing happens. The light comes on, but no coffee. So of course at this point I am panicking. Unplugging, replugging, screaming, swearing, begging. But still no coffee. Now, I know I could just boil some water and make my own coffee, but phooey to that I say. That's what I bought the stupid coffee machine for. But, until I get a new one, I have a good excuse to make Donny get me Dunkin Donuts every day. Next best thing to making your own coffee, having the people at DD do it for you. :-)

Still trying to figure out what we are going to do for our anniversary. Four years on April 5th!! Of course Donny's vote is to spend the day at Foxwoods Casino. Que romantico, no? We'll probably end up doing that though. With his hectic work schedule we really can't have time to do a nice trip. We always figured we would renew our vows on our fifth anniversary. I know that's a little early in the marriage to renew, but since we had a little courthouse wedding, thought it would be nice to have a bigger, well planned wedding that we could invite more family to. But, with the budget such as it is, we may have to shoot for our tenth.

Continuing to work on my double knit "tea" hot pad pattern. Have had to rework the pattern about a million times! I don't think I am destined to design things. I have decided I am just not creative at all. But eventually I will have all the kinks in the pattern worked out, and will post it here. With a picture of the finished product, if I ever get my stupid camera!!! I have had to set aside the pattern for Donny's scarf. At this point he really won't be able to wear it anymore until next winter anyway. I actually have the pattern for it all worked out (I think!) but haven't been able to work on it at all. I still have a blanket that was supposed to be a Christmas present to finish as well. Seems like I will never be done with everything. Probably shouldn't be spending time blogging with so much to do, but oh well!
posted by Heather @ 6:20 PM

About Me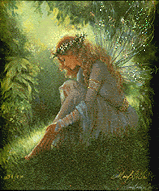 Name: Heather
Home: Keene, New Hampshire, United States
About Me:
See my complete profile
Previous Post
Archives
Links
Powered by