Back
Saturday, September 15, 2007
I'm finally back. Well, I have been back for a while, but haven't felt much like writing. I really don't feel like doing much of anything at the moment, but figured I should get a little something out. Made it up to Keene about a month ago. Helen and I found a great place, at the last minute. Its bigger than any apartment I have ever lived in. Started work at Wendy's pretty much right away, and that seems to be going well. Its not fun, but its a paycheck. And I seem to get along with almost everyone.

Isabel has started kindergarten, which was both a wonderful thing, and a scary thing. I'm glad that she is ready for school, and she is doing great. But it is sad to think that this is the beginning of the end of her carefree childhood days. Of course kindergarten is easy, but soon there will be homework and tests and studying and friends and (gasp) boyfriends. And, she has gotten such an attitude on her since starting school. Of course, she has always had an attitude which she learned from me :-) But, I think she is picking up from other kids as well. I am scared for the teenage years with her. I'm ready for those other scary milestones you have to pass with kids. Not going to have any problems with the sex talk. But, dealing with a teenager is going to be a nightmare. By the time she is that old, she will have an attitude to match mine and it will be WWIII in our house every day I'm sure!

Aaron is in daycare all day while I work. Its been hard on him. He has spent the last year and a half home with with me every day, with Donny barely around. And he is having a hard time adjusting. He was in daycare when we lived in Hays, but that was a few years ago. I drop him off in the morning and he just cries, and through the tears is saying he loves me, and doesn't want me to go, and is gripping onto my shirt. It breaks my heart. Luckily the daycare teachers are all very nice, and come right to the rescue. And they say that once I leave he usually cheers up. Its still hard to leave him there every day.

Anyway, just a short entry to say I am back, and surviving. Eventually I will have the motivation to write on a more frequent basis.
posted by Heather @ 9:04 PM

About Me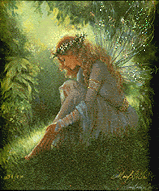 Name: Heather
Home: Keene, New Hampshire, United States
About Me:
See my complete profile
Previous Post
Archives
Links
Powered by