Moving
Wednesday, July 25, 2007
Okay, haven't written in a while. And probably won't be

writing

for a while after this post. I am going to be moving and will be without

internet

for at least a couple weeks until I get everything set up at the new place.

The kids and I are moving to Keene to live with my sister. Donny left (again) *rolls eyes*. Its a long story and its the same story as every other time he left, so I'll leave it at that. But, when one door closes another door opens, or something stupid like that. It will be cool living with my sis. We have gotten very close over the past few years, she is one of my best friends. So, besides the fact that I am allergic to her cats, it should be awesome. I'll be working at

Wendy's

. Never thought I'd be stuck in fast food again. But hey, now I can expand my resume. Not only can I say "

original

or extra crispy?" with great authority, but I can add "would you like fries with that?". Yeah, I'm really moving up in the world.

Well, guess

that's

it for now. I will try to get back to

writing

on a more regular basis after I get things settled.
posted by Heather @ 6:43 PM

About Me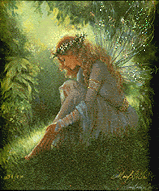 Name: Heather
Home: Keene, New Hampshire, United States
About Me:
See my complete profile
Previous Post
Archives
Links
Powered by